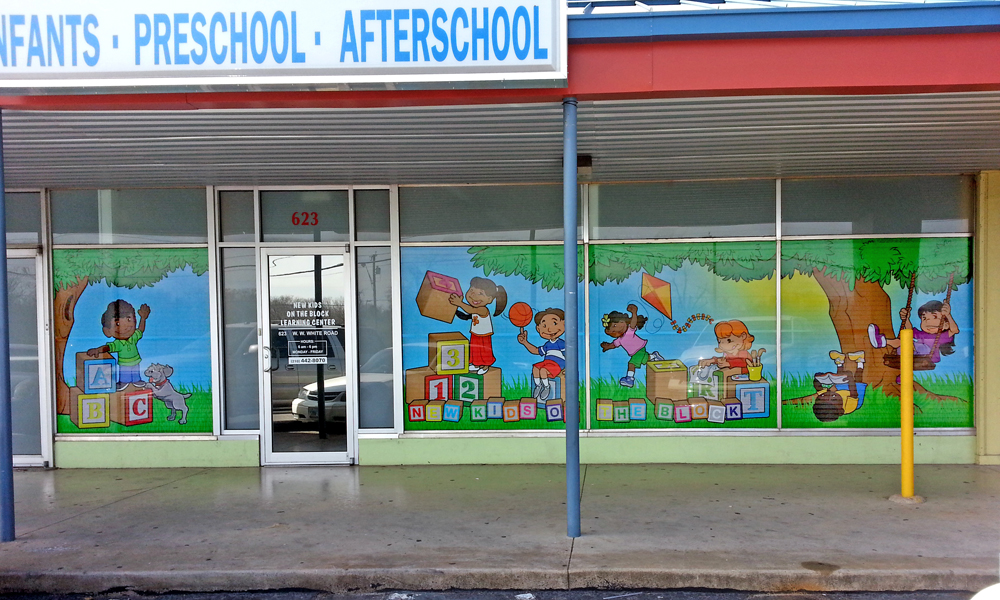 Time well spent, but not too much time mind you… This 4-Panel window wrap had everything – creative latitude, technical  know-how, some post-production preparation, and a first round approval to boot!
I'm so thankful for where I am, the people involved in the day to days, and it's various tasks. We all had fun, although I think I may have had the lion's share of it with the illustration, always fun, Itdraws of course!
Thank to Willie and Angel for coordinating, John for the installation, and to the New Kids on the Block Pre-School folks for their all around pleasantry.
Check out the pics below for some of the post preparation pics! And Click the link for another custom daycare window graphic.