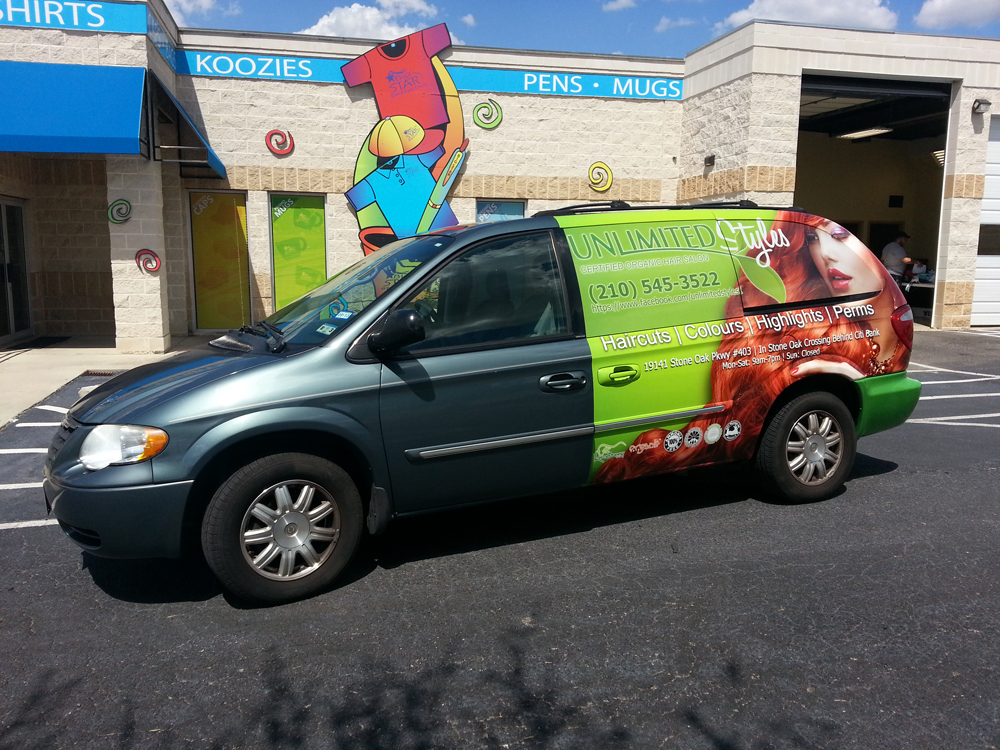 Literally, half-wrap…
This wrap goes to show that an over zealous sales person's word to a customer that, "a wrap can be designed and installed in under a week" is only as good as the designer (moi) and installers actually that do the work.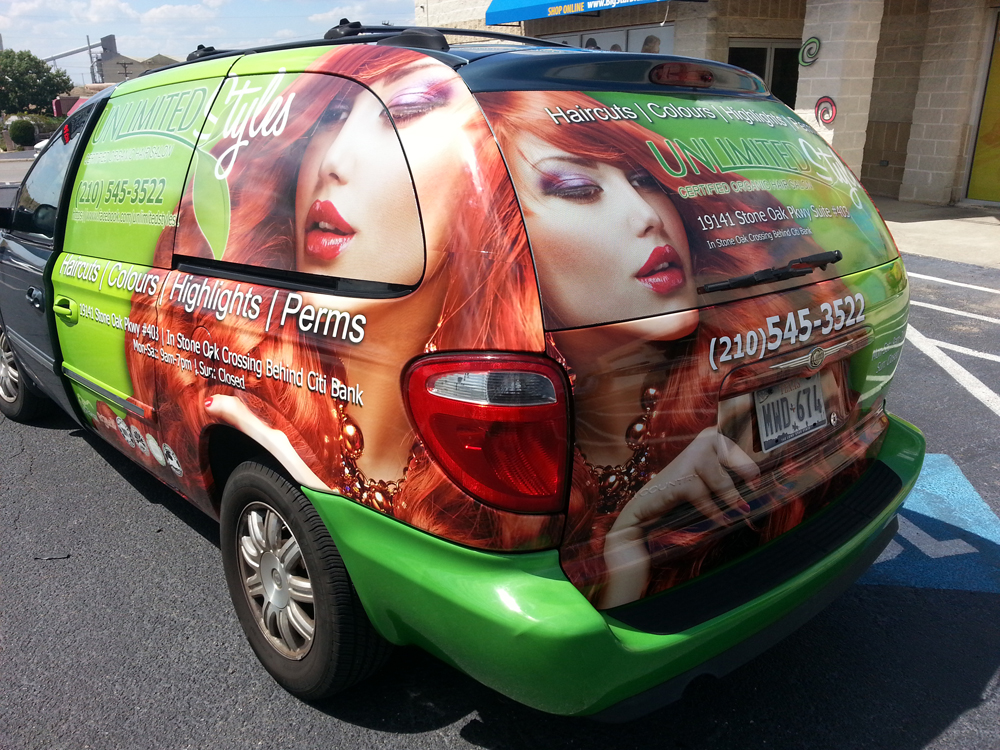 This one was a rush and there was no chance to measure even twice. Just, design the logo and wrap graphics, get measurements, order materials, trouble shoot printer issues, print vinyl, laminate it, trim it, and schedule a last-minute installation within a matter of days. Not ideal but doable.
Luckily my initial measurements were pretty spot on and  there were ZERO issues during installation. That's my kinda wrap!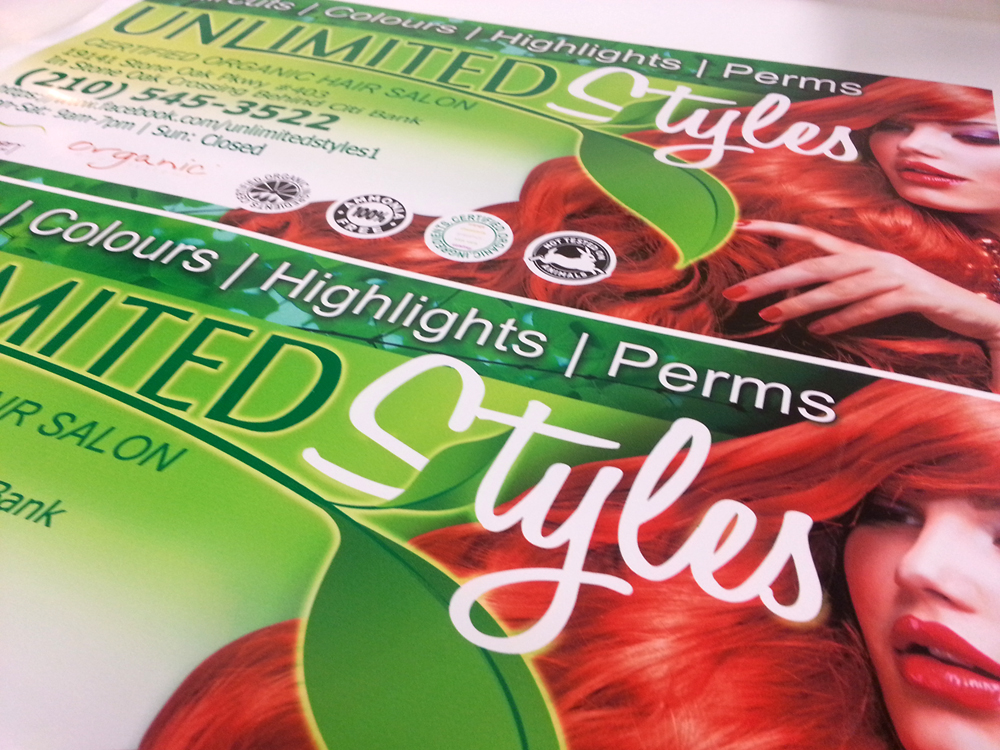 Unlimited Styles came in for a new logo and a design for a pair of car magnets and left with a half wrap on their Chrysler Van. They were a little pensive about their investment, but were totally happy with the end product. Hopefully we see them back soon to do the other half of their van wrap!
Check out the production and installation gallery here!