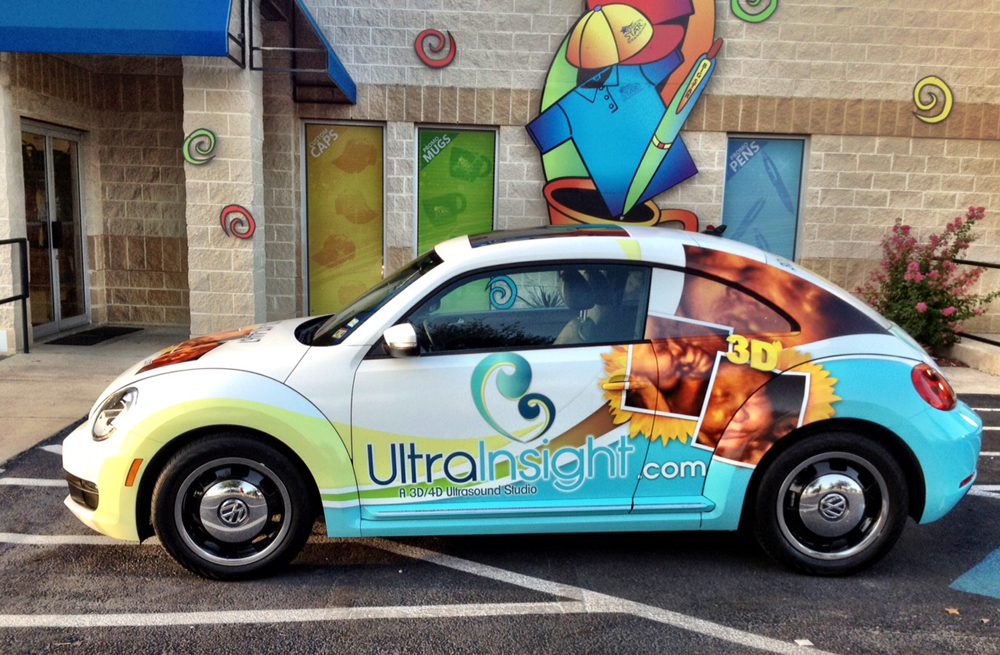 They say VW Beetles are one of the hardest vehicles to wrap on. Who are they? Other designers, several installers, and even folks with passive involvement in the vinyl graphics area…All I can say to that is measure everything – even if you don't think you won't need it, measure it!
Kiesha, owner of the UltraInsight 3D/4d Ultrasound Studio, was the ideal customer. She didn't go overboard with design and color revisions, she was able to provide the higher-resolution imagery that's needed for large format printing, and most importantly, she was patient and kept a great attitude while waiting an additional week when I was out on paternity leave to have her design finalized for approval.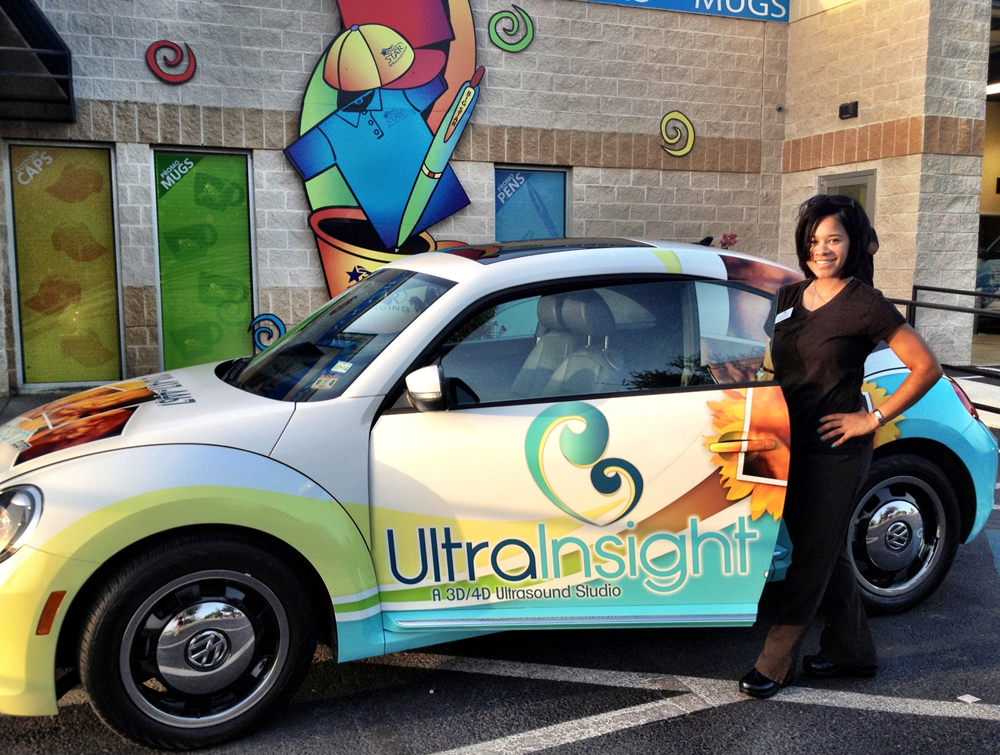 Her kind of attitude relieves a lot of the pressure involved in any project, and believe me when I say I was a more than a little concerned about how the final design and how it's dimensions would sit on the contour of the VW Beetle – especially when everyone else is sucking air thru their teeth on how difficult Beetle wraps are.
In the end, this wrap was pretty darn close to being spot on! PHEW!!! Before our installer came in we set the panels on the car with magnets, following the contours of the Beetle, and it fit like a glove. Its always a relief to have one less issue breathing down my neck.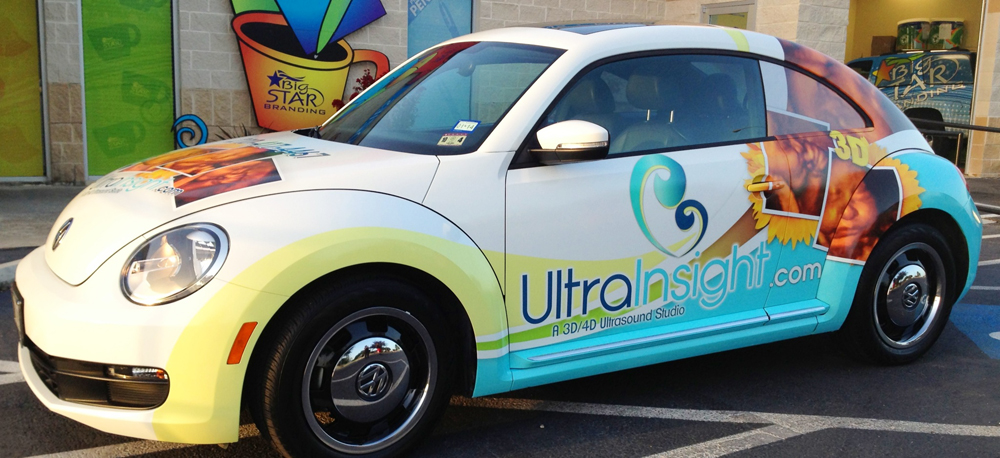 Once one of our premiere installers, John Bebe, got his hands on the vinyl and installed the first panels, I was able to breath easy. My design was accurate, the panels were all printed and laminated, and we had enough time to install. With breathing room, the right attitude and capable hands, you end up with a brand new look!