Latest Web Project
PHEW~!For the past six months a handful of us, in San Antonio, Austin and Pheonix, have focused our concerted efforts into the re-development of Big Star Branding.com. From seemingly simple tasks of creating and styling the HTML and site imagery, to working with the back-end Java Server Faces language elements of JSP, this project has been a blast!
On top of tons of customizable apparel and promotional products this site is dynamically adaptive in the way it generates and displays its content both for the user and for SEO. I'm SUPER proud to be a part of it's launch and on-going development which includes e-mail marketing and product maintenance.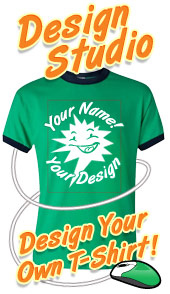 GO THERE! Use the Design Studio where you can use awesome art and graphics with your own custom text to design custom t-shirts online! Lotta Fun, Enjoy!