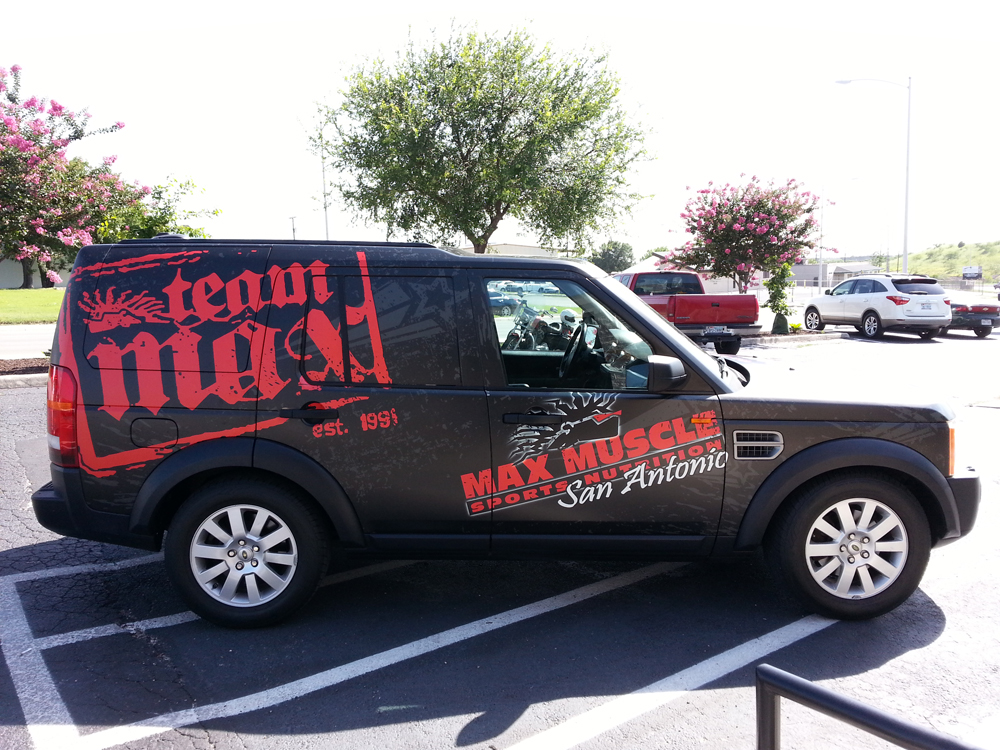 The next trend in business promotion and advertising in the streets is getting your Car Wrapped. You own it, so why not, right!? This Land Rover LR3 belongs to a fella named Andy who is bringing the Max Muscle nutrition line to San Antonio.
Andy came in with a good idea of what he wanted — a black matte finish with his Max Muscle logo really prominent  with some shades of grey in the background.  He sat down with our designer for a couple of hours to help Max Muscle Land Rover Wrap.
This was the second black matte finish in the last couple of months, and using it is beginning to grown on us. Max Muscle Land Rover Wrap Check out some of images below. It never gets old seeing these things come to life.
If your next move is a car wrap, get the best prices and quotes per square foot! Itdraws Wraps use 3M IJ180 CV3, with an assortment of various laminates (from gloss to matte finishes) to turn your car into a moving billboard!